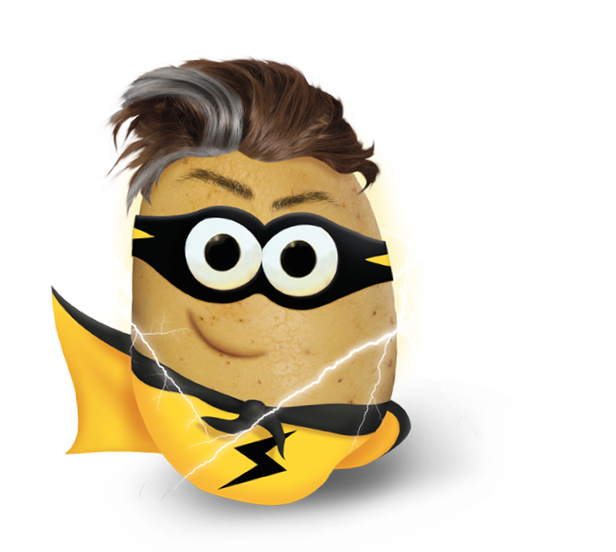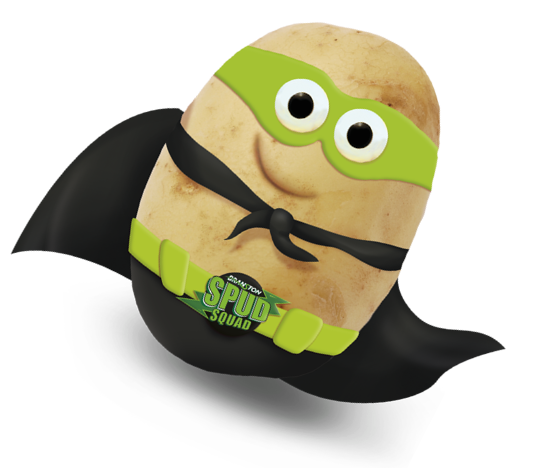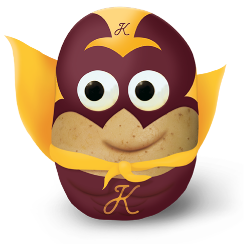 Who needs dolls! Dress up a Spud instead!
First pick your spud (just make sure there are still enough for dinner!).
You'll also need scissors and glue/double-sided sticky tape.
Option 1 - Print out, colour, cut and stick
We've got downloadable sheets of stick on accessories for you to decorate your spud.
Page 1 is for a Superhero spud. With a selection of costume accessories to choose from you can customise your Spud Squad hero and dress them up ready for action.
Page 2 has a selection of features and accessories for you to cut and stick in your own unique way.
Option 2 - Fashion design or fancy dress
If you've got access to bits of fabric and trimmings you might want to take inspiration for your theme from those. Perhaps you've got some feathers or sequins for a sparkly dancing spud or some pirate or cowboy accessories for a fancy dress spud. Sketch out your design first so you have an idea of what you're aiming for. When you're ready, get cutting, sticking and decorating.
And if you've got the time and materials why not make a backdrop or some scenery to show off your spud too.
Don't forget to show us your fantastic design!
Download (Colour)