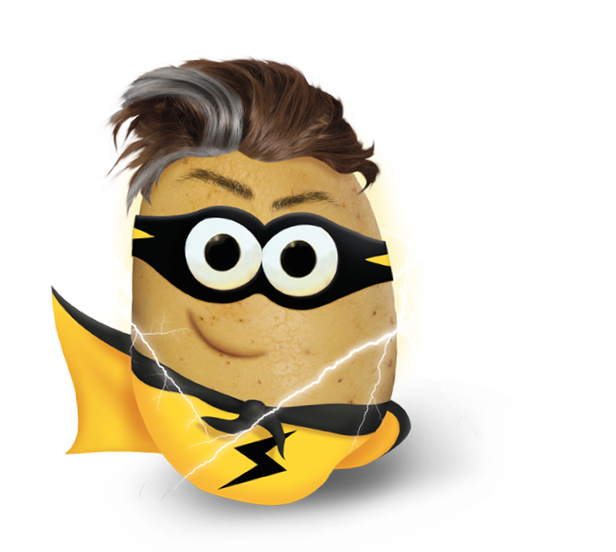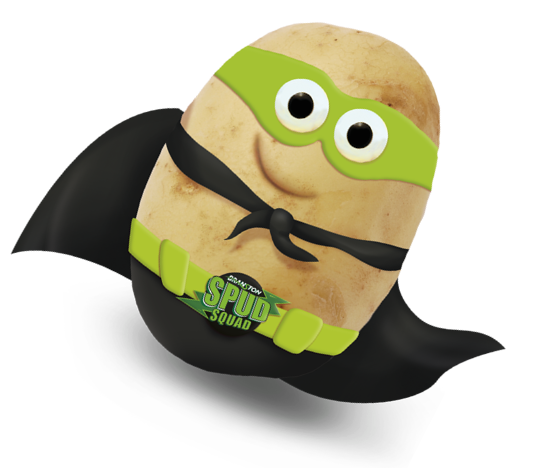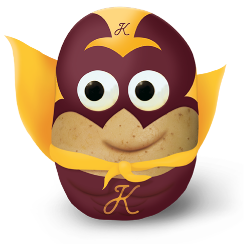 Watch our Potato Maths Video
Potatoes naturally grow to different sizes. So after they've been harvested we take out the tiddly small ones and the large baker-size ones so that when we pack them into a bag of All rounder potatoes there is a limited range of spud sizes. You can use a bag of potatoes to practice some maths – working out the averages of the different sizes in the bag. Watch our Potato Maths Video to show you how to do this.
You'll need to measure the sizes of all the spuds in the bag for this activity. You could use a tape measure to measure the circumference (around the middle) of each one or you might want to make a sliding spud sizer to quickly measure the diameter.