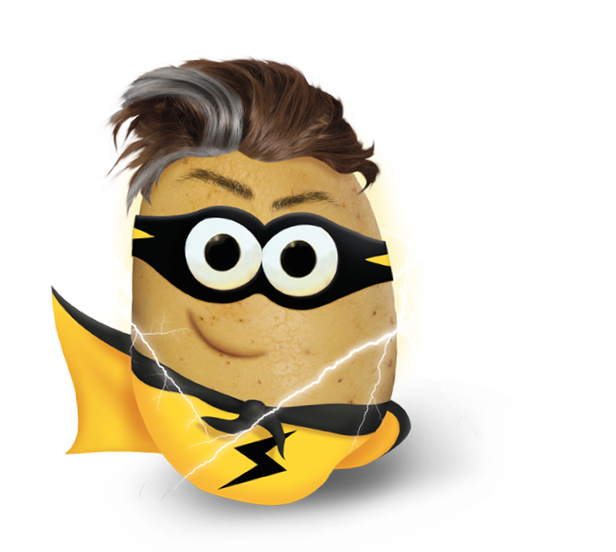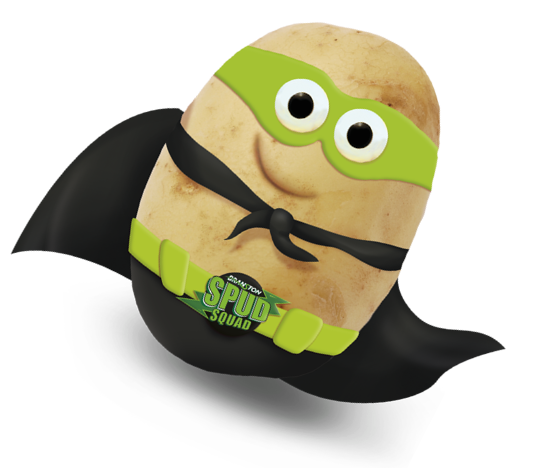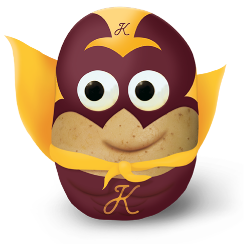 You know those puffy polythene air pillows that you sometimes get in packaging to protect a fragile delivery.
Although those little air pillows are very satisfying to pop loudly, you could use them to make something useful instead. They usually come in a strip with a few of them attached together. You only need one for this activity, so carefully tear along the perforations to separate it.
Using sticky tape to fasten down each of the corners you can transform it into a rounded spud-like shape and this can be used as the base for a papier-mache mould. When you've finished you'll need to carefully let the air out and take it out of the papier mache casing. It's the same principle as using a balloon as the mould, but this way so get a smaller more tatie-shaped base to work with.
A terramundi is a special pot for saving money in. You post your coins in through the slot and when it's full you smash it to get your savings out. Our tatiemundi (shaped like a potato) works on the same principle. Perhaps it will help you to save up your coins for something special.
Download the full instructions on how to make this fun craft project.
This could get quite messy though, so make sure you do it somewhere that is easy to clean up afterwards!
Download (Colour)