Living our values every day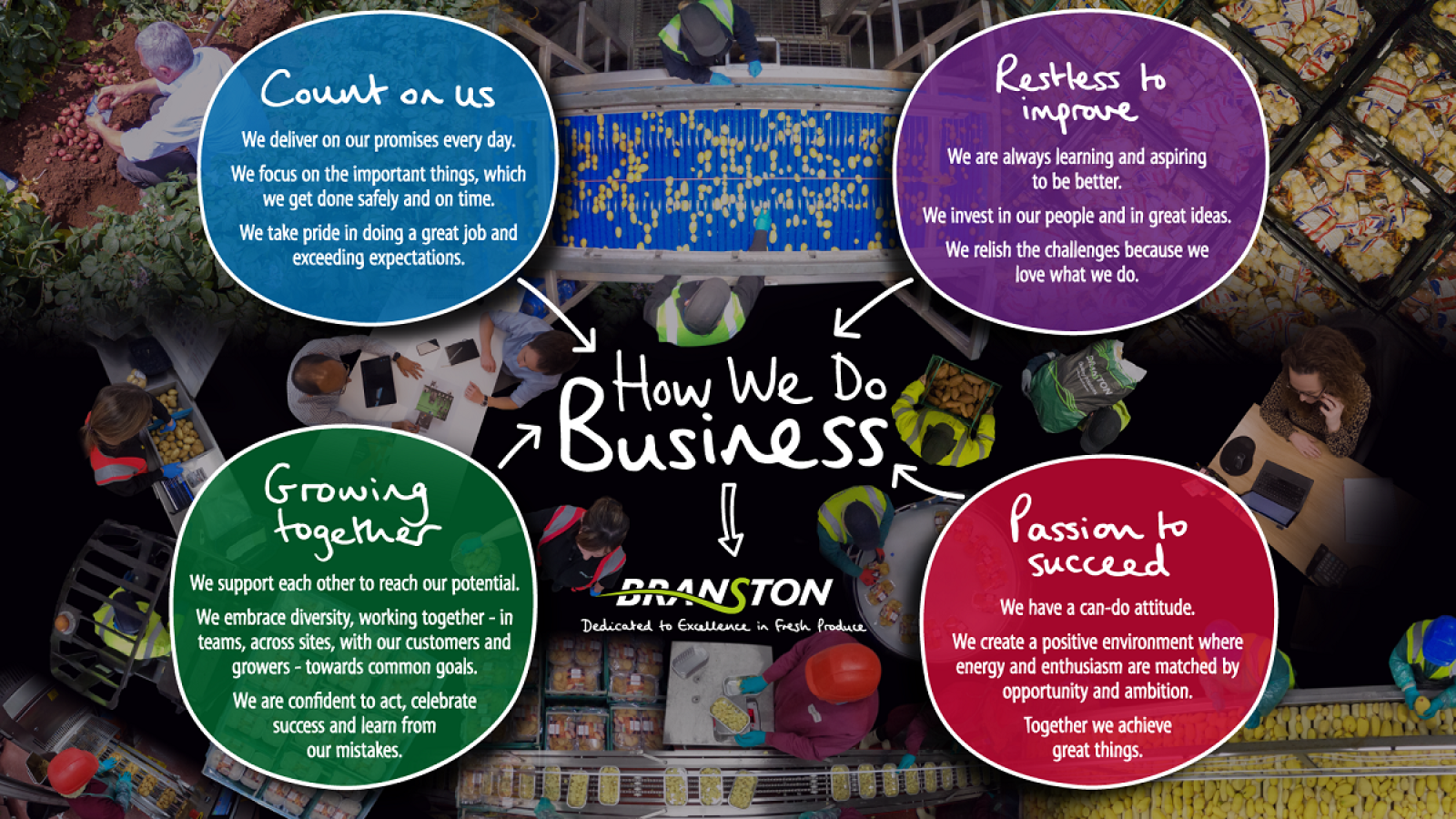 Whether running our factories and offices or looking after our growers and customers, we're passionate about what we do and about how we do it.
From maintaining our stringent Environmental Policy to ensuring that we provide safe and ethical working conditions for everyone in our supply chain through the UK Modern Slavery Act, everything we do is guided by a shared vision of 'How We Do Business', which reinforces our culture. This is what drive guides our actions every day - helping us to work together to achieve our long-term goals.
Our Main Board members have a wealth of experience – from farming right through to retail – and they continue to set the strategic direction for the business. They're supported by the Executive Board, whose diverse range of expertise helps them to take that direction and work out how to turn the plans into reality. And the whole thing is underpinned by the 800-strong team of people who keep everything moving – day in and day out.